Unless your company buys a license for you to use tools like Office 365, Pro Tools, Maya, Photoshop or even Windows can be a serious bite out of your wallet.
With the ever-increasing use of cloud computing and software as a service, most applications require a regular monthly or yearly subscription. These subscriptions don't seem like a lot, but when we add those they end up costing the same.
But, then what do you fall back onto? Well, you're in luck as I have curated some of the awesome open-source and free alternatives for expensive software. I have been using most of them for a while now and haven't faced any problems. You should give it a try.
Free Alternatives for Expensive Software
All the software mentioned below are open-source and prove to be a great way of using these alternative as against the paid versions to fulfill your requirements.
1. Handbrake
After working in a media house, I realized that it's getting really difficult for me to send large videos for review and it doesn't really make sense. So, I thought I could use a good video encoder and when googled I realized that the search only showed the paid versions. After surfing a lot on the net, I came across an open-source software that is not only free but works perfectly for me and its name is Handbrake.
Handbrake comes with easy to use features and it also converts the file into a supported format if required and we can export in 4k. There's is no need for you to worry if you don't understand any of this, the software has inbuilt presets using which we can export the compatible videos with Android, iPhone, and iPad.
Platform: Windows, Linux, macOS.
2. OBS Studio
For all the Youtubers and bloggers out there, here is a great free software named OBS Studio is a screencasting freeware that lets you record your screen or stream it over YouTube/ Facebook/ Twitter. What sets this software apart from the other free screencasting software is that the rest of them limit the screen recording to 1080 at 30p but this OBS Studio lets you go 4k provided you have a 4k display. While the cherry on top is that it lets you add overlays, mix your sound and all the features you get with a pro streaming software.
Platform: Windows, macOS, Linux.
3. Libre Office
We know that buying Office 365 is way out of budget for any individual who wants to use its services for home as well as work. Though it has an alternative of using G Suite as a cloud the interoperability between the documents is the real issue. So, we've got an alternate option for you which is Libre. The highlighting part of Libre is that it supports MS Office files too. The working, the shortcuts of Libre are almost the same as MS Office. While using Libre, I was able to read a word file and edit it in Libre.
Platform: Windows, macOS, Linux.
4. ShareX
Another great free open-source software is ShareX. This software allows the users to capture or record any area of your screen and share it with a single press of a key. It is lightweight. This software provides multiple ways of capturing including full screen, monitor, freehand and so much more. It also features plenty of customizable after-capture tasks and supports more than 80 different images, text, and file hosting services, as well as many URL shortening and sharing services.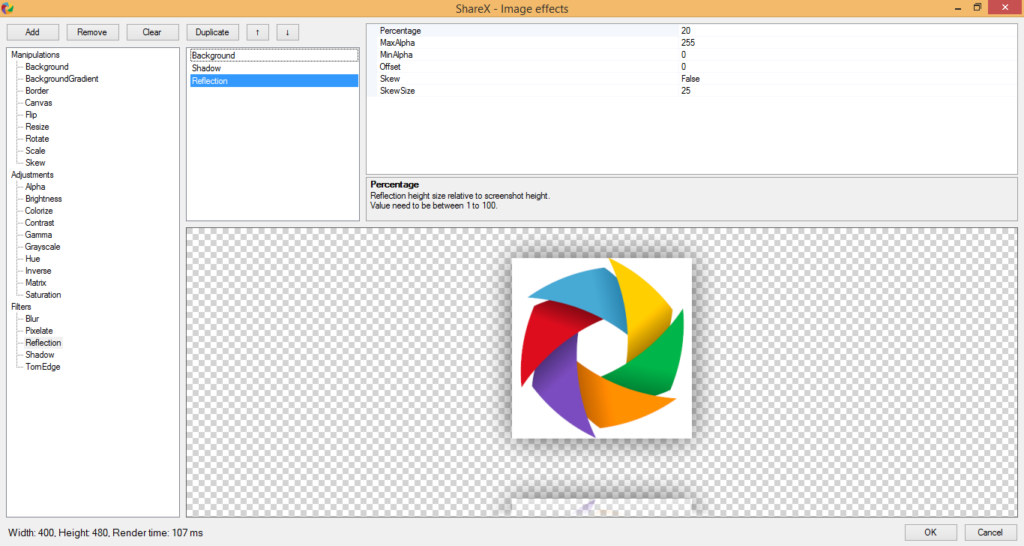 Platform: Windows, macOS, Linux.
5. Notepad++
Notepad++ is a free open-source code editor and as a replacement to Notepad in which we can code various languages. We can easily run Notepad++ in a Windows environment.
Using Notepad ++ which is basically written in C++ provides an environment that ensures a higher execution speed and smaller program size. This software optimizes as many routines as possible without losing user friendliness, Notepad++ is trying to reduce the world's carbon dioxide emissions.
Platform: Windows, macOS, Linux.
Conclusion
In today's computing environment, using this open-source and free software has become significant and has proven to be useful as against shelling out money for the paid versions for similar software. For example, if you can get almost the same features in free software like the ones in a paid software, you would always go for the initial and free one. Keeping this in mind, it also may happen in the near future that these open-source software become dominant. Try it for yourself!